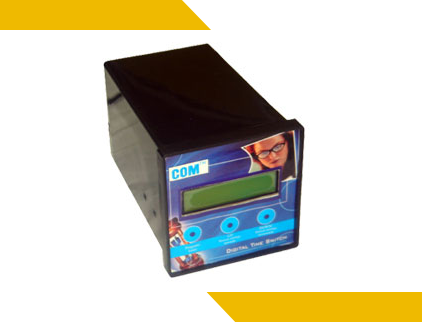 Automatic School Bell
About LEO
Established in the year 1995, LEO CHC Pvt Ltd. provides quality products and softwares to strengthen the school systems and improve their efficiency, various, products and software are the effort of research oriented committed team.
Ring the bell at a pre-recorded times (20 schedules)
This standalone hardware device (Computer not required) will ring school bell at pre-scheduled times of day (all periods) on each day, of the week. Typically, COM time switch can be used to ring school bells . It can also be used for other applications where you want a sound to play at preset times. The device is for schools, educational institutions, industries and other business houses where the bell timer plays a critical role in running the day. The device shows the real time clock during normal operation and a beep announces each bell. Different timings for weekdays, Saturday and Sunday (all days differently) are provided. The device can be set to ring up to 20 different bells per day with variable bell ring duration for each bell.
---
Features
Plays School bell at preset times.
Schedule times for automatic play on each day of the week ( you can skip days of week for each programme )
The current day's play times can easily be changed if required.
Easy to use for day to day operation.
20 different program options
Stand alone device – no computer or any other hardware required.
Simple 3-button user programming with dip switches
12 or 24 hour format.
Large LCD display
External bell ringing
Stores Bell timing for the entire week.
Needs to be programmed only once.
Highly visible clock display with day indication.
Easy programming of bell timings with bell period.
Programmable bell .
Easy to program.
Benefits
Plays bells at preset times.
No need to assign a person for ringing bell every time
Accuracy to timings
No manual intervention
Saves man power and money
Eeasy programming with the help of manual.