We Facilitate our

stake holders

parents

students

teachers

principals

educators

with the best learning opportunities.
We have the ability to deliver great outcome with satisfactory results within proper time with high quality work.
Our School provides the best mix of education and co-curricular activities.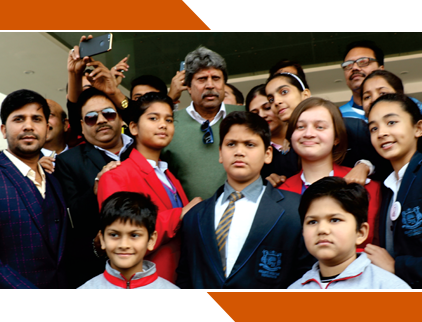 About AD Astra Sports Academy
The Ad Astra Sports Academy has been founded by Mr. Vishal Jain, Manager Indian Badminton Team, Director Nageen Group in the year 2013. It is a dream visualized by the director to transform the young blood into national and international level sportsmen by nurturing them through world class infrastructure and training them by international trainers, psychologist, dieticians, and specialists in sports training. Ad Astra can boast to be the first of its kind to offer comprehensive facilities and training programmes which can change culture of sports in our nation due to their international standards.
The academy has already awarded itself 'THE BEST' in the field of sports by the uniqueness of its programmes which will lead to memorable performances and achievements in the future. These programmes are adequately supported by the state of art. Highly modern facilities are available in the campus like indoor stadium with facilities to play all kind of sports like Badminton, Table Tennis, Billiards, Aerobics, Multi Gym, and Cardiac Fitness Gym, state of arts swimming pool, and all other games. These training programmes have been implemented to suit the needs of players and sports of all kind.
Sports federation association and institutions dealing with sports, famous personalities of the past and recent years are appreciating this endeavour of Ad Astra and are enthusiastically supporting the efforts of the school which have provided the best possible sport facilities to all the sports lovers of India in almost every sport under one roof.
---
Vision
To lookout for bright and talented individuals who can help us in our mission by taking Ad Astra Sports Academy to greater heights.
To have a big pool with world class players
To have a bigger pool of back-up players for both the Girls and the Boys team
To ensure consistent success at the national & international level
To implement development programmes from grassroot to national level
To own fully integrated training centre
To develop a big pool with qualified international technical officials
Mission
To nurture talent and provide the ultimate foundation for future success by providing world class training and infrastructure. We strive to develop the next generation of champions, who will make our nation proud by winning Gold Medals in the Olympics, Common Wealth Games & Asian Games.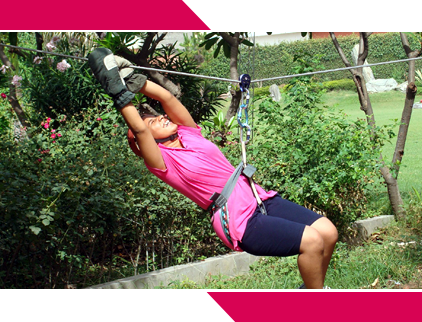 ---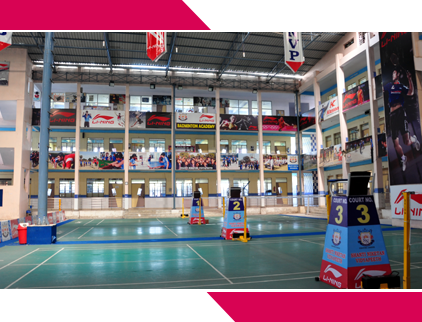 Facilities and Infrastructure
Ad Astra Sports Academy has opened with sole purpose of providing world class facilities in indoor as well as outdoor games and sports, and thereby incline at young boys and girls for Olympic Medals. Members of the team has gone all out to counsel, collaborate and enlist people from reputed field and today we proudly and with humility say that we are second to none. The facilities that we shall provided are:
Outdoor Games
Basketball Academy
Baseball Academy
Atya-Patya Academy
Soccer Academy
Lawn Tennis Academy
Golf Academy
Cricket Academy
Kho-Kho
Chetak Horse riding Academy
Volley Ball Academy
Indoor Games
Li-Ning Badminton Academy
Table Tennis Academy
Shooting Academy
Fencing Academy
Swimming Academy
Skating
Chess Academy
---