St. Xaviers World School Ghaziabad
St. Xaviers World School Ghaziabad
We Facilitate our

stake holders

parents

students

teachers

principals

educators

with the best learning opportunities.
We have the ability to deliver great output with satisfactory results within stipulated time with high quality work. Our School provides the perfect blend of academics, curricular and co-curricular activities to give complete sense to education as whole.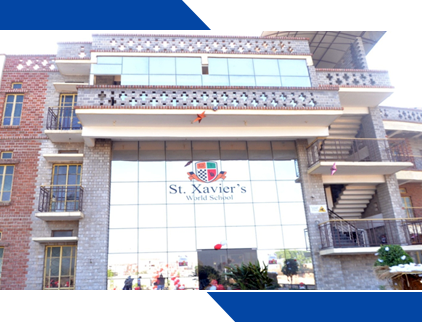 About Xavier's High School Group
The St. Xavier's Group of schools have an ideal hierarchical system with the chairman G.S.Patnayak at the apex and Board of Directors to deal with (I) Personnel and Administration (ii) Finance and (iii) Academics.
The whole of the hierarchy is governed by the St. Xavier's Education and Charitable Trust, a trust constituted and registered under the Trusts Registration Act to function as a decision making body and the decisions so taken are implemented and executed by the Group. The trust establishes link among different other. Trusts set up in different localities of different States to run the component units of the Group, i.e. St. Xavier's High schools under them.
---
Teacher's Orientation
The Group does not believe that induction of teachers with brilliant academic achievements behind them together with long experience can alone elevate the academic standard of schools. Time to time training and orientation imparted to teachers can equip them with the latest developments in the field of education and fresh invented methods which would ultimately be instilled among students to (help in) their intellectual growth. Renowned Academicians with vast experience conduct the orientation programmes, and train the teachers.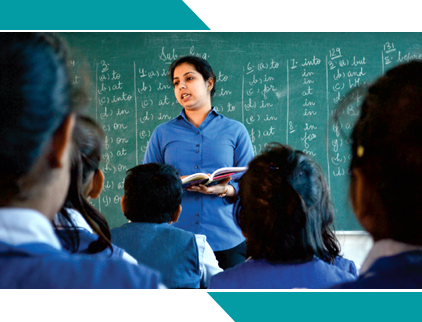 ---
From the Principal's Desk
Dear Students and Parents,
Welcome to yet another academic session of St. Xavier's World School. It is my pleasure to have you in the St. Xavier's family. The aim of the school is to provide unmatched qualitative education par excellence: to develop the best that is latent in children and to encourage the child to explore and revel in the joy of learning. The Endeavour is to retain smiles on the faces of the children, channelize the energies of youthfulness while sensing the beautiful connectivity between the heart, character, nation and the world.
Globalization and increasing diversity in man's needs has generated an enhanced demand for competitive skills, and here at St. Xavier's World School. Our purpose is to provide the forum where such needs shall be fulfilled.
The mind and the spirit of the child has to be awakened to look for, search and learn whatever is new to him. The Xseed curricula are linked from the primary level and is closely monitored providing the best opportunity for students to develop academic skills and gradually expand knowledge.
Educational technology has permeated all areas of life. Our Endeavour is to integrate technology and its range of application 'throughout the classroom'" in an attempt to improve the quality of learning instruction. Modern teaching strategies, provision of student enrichment unit, recognition of various student learning styles and culture of academic support create a special learning community at St. Xavier's World School..
Our focus is to train children to become autonomous learners. Our earnest effort is to provide students with an education that allows them to recognize and realize their 'dreams' and skills and to be able to ignite the passion to excel in every walk of life. Students will be given an environment where in their attributes and strengths can be given a fillip, their creativity developed and spontaneity nurtured. They develop into adults endowed with analytical and logical thinking, a mind that is curious and inquisitive and a sensitivity that makes them humane in thought, word and deed.
Wishing you a progressive academic year ahead
Abraham C George
Principal
St. Xavier's World School, Ghaziabad
---