St. Xavier's World School for Junior, Shastri Nagar
St. Xavier's World School for Junior, Shastri Nagar
We Facilitate our

stake holders

parents

students

teachers

principals

educators

with the best learning opportunities.
We have the ability to deliver great outcome with satisfactory results within proper time with high quality work.
Our School provides the best mix of education and co-curricular activities.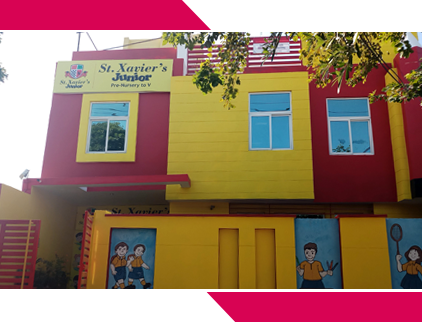 St. Xavier's World School for Junior, Shastri Nagar
St. Xavier has an integrated infrastructure, spread across 500sq.yards of lush green landscape, an auditorium along with a 1000sq.yard playground which allows young students to explore the world. St. Xavier possess hi-tech infrastructure with Smart classes and Air Conditioned classrooms. St. Xavier is applying the concept of learning by doing to create smart, creative and active learners who can apply their classroom studies to real time experience for better learning and assimilation of knowledge. XSEED syllabus is being followed in our school, for the betterment of the students. A co-educational system with high quality faculty, whose target is to keep the best interaction between a student and the teacher. St. Xavier is a plethora of co-curricular and extracurricular activities. This is an educational house with attractive and interactive classrooms. We also provide students with a medical room facility in case of any emergency, nutritious food for primary students, we are aware about the parent's insecurities regarding health of their children thus we have RO purifiers and proper hygiene maintenance in the washrooms with proper sanitation conditions . We keep in mind the security of our students and thus have a guard 24x7 on the gates of our premises. We believe in making them learn the team work and at the same time possessing the art of becoming a leader i.e. enhancing their leadership skills. We believe in making young aspirants who will gradually become in fantastic achievers and make our country proud.
---
Methodologies
We have developed researched in-house training modules for our educators and staff. Regular up-gradation of methodologies and systems is undertaken by involving experts on the subject and the field. Training is an ongoing process at St. Xavier's World School Junior Shastri Nagar.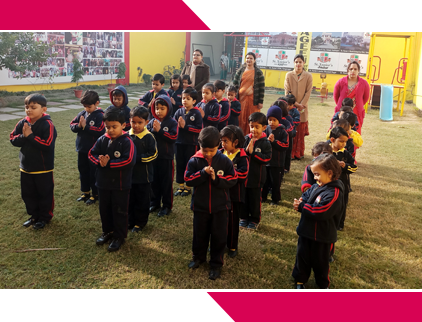 ---
Technology Aided Learning
We provide a carefully planned & structured environment in which the child grows and learns in a natural way. We provide the child with hands-on learning experience by adopting the latest technological tools for teaching such as interactive white boards, e-blocks etc. These teaching aids clarify the basic concepts of numbers; words etc., enhance the concentration power of the children, improves their listening, speaking & reading skills ,enables fast-paced learning and makes learning interesting for them.