Nageen Group is dedicated to the cause of spreading happiness, equality, sustainable development of Meerut and its people. We have made efforts to make it a smart city with opportunities and futuristic outlook. We have been bridging the gaps between have and have not. Inspired by the ideals of our founder Chairman Late Sh. Nageen Chand Jain, we are creating a better tomorrow for our people. We have taken into our stride the objective of social responsibility to bring to reality the hopes of this wonderful land, and change the global perception about us. Some of the highlights of our arduous efforts and ongoing projects are as follow for your reference:
---
Neki Ki Diwar
Social institutions like schools, hospitals, restaurants, NGO's, etc have been weaved into a cohesive bond of brotherhood. The message of sharing our resources with our brothers with lesser means of survival has been spread by the concept of "Neki Ki Diwar." Hundreds of institutions in and around have learnt the concept of collecting articles of daily use no more useful to us to be shared with masses who have greater need for them. This mission has spread like jungle fire and people from all walks of life have joined hands to give their old clothes, books, toys, food for anyone who needs it more. Flex with a simple message of sharing and caring have been installed outside walls of institutions to collect from anyone so that it can be shared with the needy ones. People of Meerut have learnt this simple concept with ease as it makes them happy to see that what was useless for them can actually bring smiles and comfort to someone who is not equally privileged. We believe in spreading happiness by bringing people close to one another.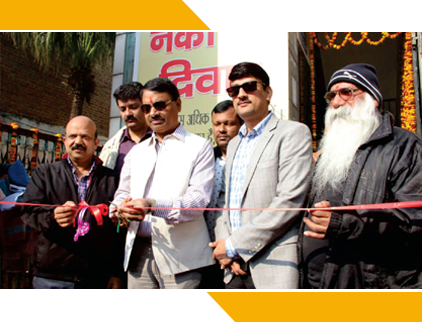 ---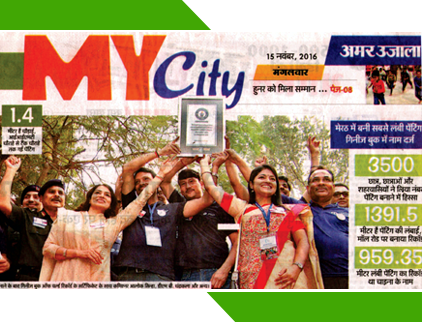 Guinness World Records TM
We are pleased to inform the People of Meerut, Meerut City and My City My Initiative together have been successful in setting a new Guinness World Record under the category of " Longest painting by numbers" A flyer to commemorate this event is enclosed.
Details of this record as in Guinness World Record database are as follow:
The longest painting by numbers is 1391.74 meters (4566 ft. 76 inch) long and is entitled "Aquarium". It was created by 3615 Participants in an event organised by the People of Meerut, Meerut City and My City My Initiative at Mall Road, Meerut (India) on 14 November 2016. The painting was 1.4 meters (4 ft. 59 inch) high.
We broke the old record created by China and details are as follow:
The longest painting by numbers is 959.35 meters (3147 ft. 5 inch) long and is entitled Birds and Wetlands. It was created by 2,041 Participants in an event organised by the Hong Kong Wetland Park at their premises in Hong Kong, China on 17 October 2009. The painting was 1.2 meters (3 ft.11 inch) high. We thank Shanti Niketan Vidyapeeth, Dainik Jagran (Media Partner) and Pine Division who have been helping throughout to achieve this record, without them it would had been impossible to achieve the record. Once again congratulations to you and the people of Meerut to achieve this milestone.
---
Sadbhawna Sankalp Yatra : Goodwill Tour of Brotherhood
What started as a thoughtful gesture to bring people of different caste and creed together is now being called "A walk to remember". Nageen Group along with its social initiative MCMI – My City My Initiative under the guidance of hon'ble Commissioner of Meerut, Sh Alok Sinha Ji have been organising a six kms walk consecutively for two years in the month of December, along with the people of Meerut in the heart of city to spread the message of harmony, peace, brotherhood and happiness. Students, Teachers, Religious leaders, Preachers, Social Activists, people from all walks of life practising different faiths, ideologies, cults and sects came together to join their hands during this Sadbhavna Yatra.

This Yatra has become synonymous with Dandi Yatra started by our Bapu, as it starts from one point with handful of people and becomes a ocean of men, women and children, as it progresses towards its destination. People sing bhajans, walk hand in hand and create a new world by poets singing praises of our martyrs and songs of freedom struggle. This walk strengthens our bonding and threads of our culture Its being perceived as a festival celebrated in the memory of our martyrs who laid down their lives so that we could live with freedom and peace. With this initiative we are strengthening the social network and feeling of One Meerut.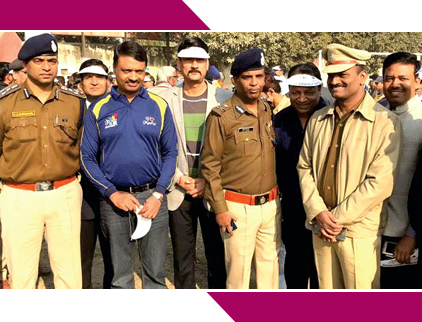 ---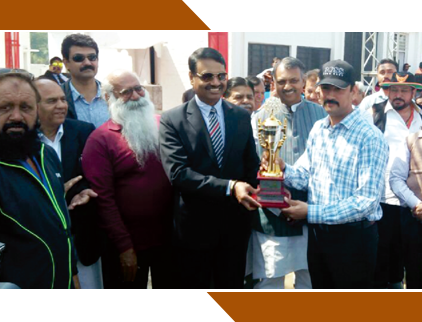 MPCL : Meerut Premier Cricket League
Innovation at work, requires tremendous collaboration and synergy amongst men with zeal and passion. Nageen Group Managing Director and MCMI Secretary Mr. Vishal Jain along with his team of social volunteers of MCMI surprised entire state of Uttar Pradesh by bringing 20-20 format of Cricket to soil of Meerut. MPCL designed on similar lines of IPL, was organized by MCMI and its allied business partners with 10 teams competing with each other for a huge cash prize money of 5 Lakhs for the winner. Former Indian Cricket team captain Kapil Dev inaugurated the grand opening of MPCL on 7th Feb 2017. It was a 45 days cricketing bonanza full of excitement and extravaganza. Each team was sponsored by a enterprising group of Meerut business community to play 9 matches each before knock out stage. Cricketing Genius, Mr. Atar Ali coordinated the entire effort for making this festival of runs, wickets and centuries successful. Entire tournament was organized on turning pitch of Bhamashah cricketing ground. Cricket fever developed in all sections of sportsman and student community. Opening and closing ceremonies of the tournament were orchestrated by Beats of Dance group and attended by Commissioner of Meerut Division Sh. Alok Sinha, DM of Meerut Mrs. B. Chandrakala and other senior officers of their administration. 800 cricket players submitted their forms for participation in this format. 200 deserving and budding talented cricket players were selected to form 10 teams of MPCL. Success of MPCL in its very season has boosted the resolve of MCMI team to make this an annual treat for cricket loving city – Meerut.
---
Meerut Marathon
My City-My Initiative in association with Civil Administration and Army's Pine Division organized MEERUT MARATHON on 13th of March 2016. Besides Full and Half Marathon it also had three more categories Dream Run (8 kms), Youth Run (4 kms) and Ladies Run (4 kms) to attract those runners also who are not in a position to run the Full or Half marathon. The Prize money of Rs. 14.31 Lakhs for all categories of Marathon Runs was distributed. An Organization Committee with its Chairman as Commissioner, DM as its Organizing Secretary and Army and Athletics Federation of India as its Technical conduct was made for conduct of Meerut Marathon-2016. Different amounts in fees were charged from each categories of Runs were fixed and student category was given special relaxation so as to make the Run popular and students are also able to take part. Marathon Route was decided by the Technical Committee of Army and UP Athletic Association both. Different Committees, Technical Committee, Finance Committee, Traffic and Security Committee, Hospitality Committee, Publicity Committee, Registration Committee and Medical Committee with its Convener & Supporting Officers/Members were formed to take care of Marathon at every stage and sponsors were invited. MCMI office served as the secretariat for the marathon. Marathon registrations were invited from 19 February 2016 to 10th March, 2016.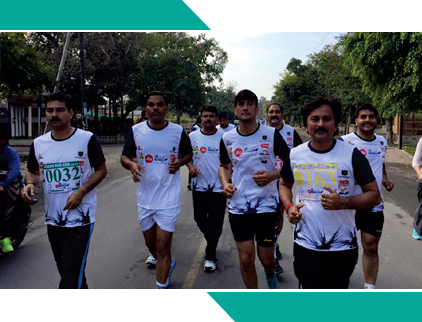 ---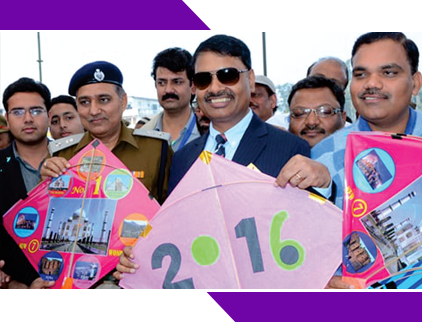 Kite Festival
The MCMI explored the idea of bringing up Kite Flying competitions during 8th February, 2016 to 13th of February, 2016 in Gymkhana Ground, Meerut for kite lovers of Entire Meerut city. The idea was to bring kite flying of Meerutians on the map and explore happiness amongst residents. Entries were invited from general public of Meerut and about 500 persons participated in this Competition. The cash prizes of Rs.11,000/- and Rs.5,100/- were also given to the winners and certificates to all the participants. The Glorious attractions of during the Meerut Basant Mahotsav were Puppet show, Punjabi Bhangda Dance, Kalbeliya Dance of Rajasthan and special presentation of Gujrat kite flying team with specially designed kites. Camps were also organized to train persons for kite making, pot making as also for kite flying techniques. The Competition was inaugurated by DM, Meerut and various other Officers like Commissioner, CDO, SDMs and other public societies, leaders enjoyed the fest. It was a historic event and MCMI fully achieved its aim for promoting Kite Flying, a game came into its existence from its sleeping mode.