Jain International School Hastinapur
Jain International School Hastinapur
We Facilitate our

stake holders

parents

students

teachers

principals

educators

with the best learning opportunities.
We have the ability to deliver great outcome with satisfactory results within proper time with high quality work.
Our School provides the best mix of education and co-curricular activities.
About Jain International School
JIS is an institution which ensures that the gap between teachers and students is reduced to the minimal and the communication between the two is optimised to an extent that generates effective results. We believe in the motto that "parents and students help build us through their support and constructive feedback". Apart from the regular interactive classroom teaching, the institution focuses equally on sports and arts .We aim to be a school where all the children are inspired to see learning as a lifelong experience, thus empowering them to make good choices later in life. All our children, regardless of background, culture, religious belief of ability, are equally valued, supported and challenged.
Jain International School is a school with a real difference. We believe in not only academic qualifications are the passport to accessing a good university of life but also a valuebased education is equally important. The Jain International School provides values-driven education expressed through our core values which are woven into our curriculum. They are not exemplary, we live and breathe them. They are leading through EXCELLENCE, INNOVATIVE, EMPOWRED, QUALITY, RELIABLE, AFFORDABLE.
It is a co-educational school with English as the medium of instruction and is affiliated to Central Board of Secondary Education, Delhi, up to 8th level. It is situated on 3 acres of prime land in the heart of the city in an aesthetically developed campus with lush green lawns and a beautiful landscape two off shoots. It provides a child friendly environment to foster young minds to develop and discover themselves.
The school's serene ambience blended with modernity and rich tradition infuses its students with essential life skills and the ability to appreciate values. In its own humble way, the school makes a modest contribution towards an 'Educated India'.
---
Our Philosophy
Everywhere people are looking for a good education, but the question most pertinent is, "What is good education?" Good education is an education that makes a good human being

good member of the family
good member of the Community
good citizen of the country
good citizen of the world.
The three schools of humanity—home, school and community—all have a measure of responsibility towards providing every child with a good education. Every effort needs to be made to inspire 'every child' to become both 'good and smart', or 'good' before 'smart'.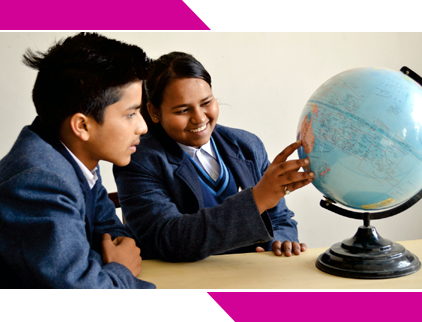 ---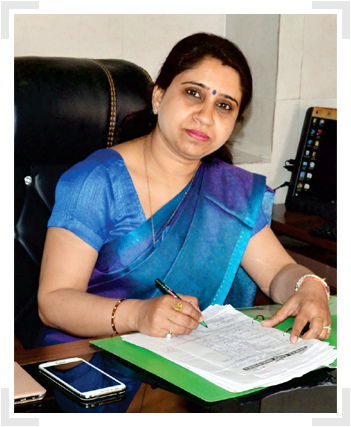 Message form the Principal's Desk
I am excited and honored to welcome each and every one of you to the beginning of a new school year at JIS. This school year will be a year of setting and reaching attainable goals, working harder and smarter and taking our school and student achievement to the next level of "GREATNESS". At JIS's we are dedicated to a student-centered program that promotes academic excellence through an enriched, rigorous inter-disciplinary curriculum. As a staff, we are here to support all of you, by any means necessary, to ensure you reach your fullest academic potential. We look forward to working with you, our parents and the members of the community to provide a high-quality education that you all deserve.
A school is always a 'world in miniature' where one receives a 'training for life', where effective, meaningful and joyful learning takes place. It is here that we begin to learn our lessons of life- to accept challenges, face competition defeat and failure, and rejoice at victory and triumph. We are committed to traditional Indian values and culture for children to keep a connect with their identity, but we also recognise the need for a global perspective in life.
In the 21st century, the digital revolution has affected us all. Quite simply, it is changing everything: a brilliant barrage of information, entertainment, companionship and education is speedily available. In such a surrounding when work and effort is valued, the child's self-esteem is heightened, and from this results self-motivation. We try to understand and work with each child, and we firmly believe that it is our responsibility to enable the child in our care to develop as a whole.
Dr. Ritu Rajvanshi,
M.A. (English), M.Phil., Ph.D.
Jain International School, Hastinapur
---