School of Educators Journal
School of Educators Journal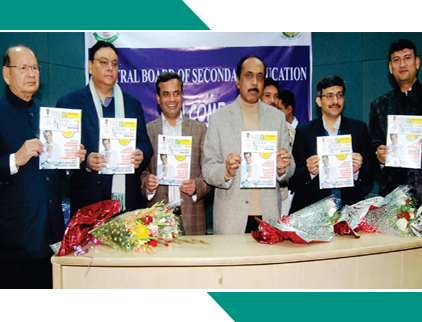 India's No. 1 Journal/Magazine for Educators
School of Educators Journal
School of Educators is India's most respected name in school education focused on Schools, School Leadership, educators empowerment, Educational media and School Consultancy.
School of Educators Journal ( RNI Registered ), India's most influential magazine on education, comes from the house of Nageen International (www.negeen.com), the magazine division of Nageen Group, India's leading book publishing house. School of Educators Journal offers comprehensive coverage of the segment in the region and the world at large with special focus on United States. The progressive and state-of- the-art periodical provides credible, authentic and detailed news and views on the sector covering innovation and strategic breakthroughs, entrepreneurship, emerging trends, research reports and analysis, interviews with experts, institution profiles, curriculum changes, education news and branding techniques. In terms of reach, from students to top-level professionals, principals, educators, parents, edupreneurs, corporates,the Government , policy-makers and international community, the magazine is exceptional in its genre, appraising the growth and performance in these sectors. It would strive to give unbiased and independent views and bring together students, institutions, entrepreneurs and experts into a common platform. School of Educators Journal is one of the most widely circulated magazines covering the entire spectrum of the industry. It will also be widely distributed from its own stalls to participants' at all major international education/career-related expos. School of Educators Journal is a must-read publication for Principals, educational entrepreneurs, professionals, corporate leaders, teachers, policy makers,the Government , students, parents etc. For advertisers, it is the most powerful medium to reach out to customers and readers interested in education and career development.
Schools : We strongly recommended that your school register with us for a multiple subscription of School of Educators Journal (one each for the library, staff room and principal's office) or a whole faculty subscription i.e. one copy per teacher. This will enable your teachers to be well informed about the latest innovations and trends in the world of education empowerment.