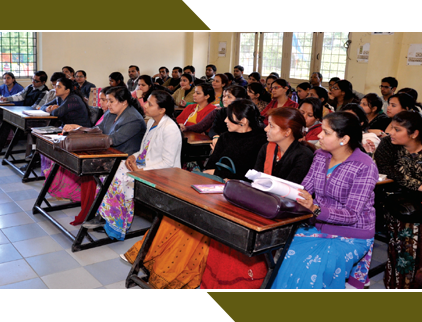 Educators Resources
About Us
We are a group of education experts extent our expert services to improve the quality of teaching in Indian schools. Our organisation has empowered over two million teachers since its inception in 2006 and recognised globally for the excellent resources it provides to teachers.
---
What we offer ?
In a world where information is readily accessible at the click of a button, it is a teacher's duty to ensure that the most reliable sources of information are used to feed the minds of inquisitive students. However, with a rapid increase in the number of webpages and blogs, it is becoming increasingly difficult to find the sources that provide authentic information. In an endeavor to solve this problem, the School of Educators team has launched this portal to make available all the necessary resources to students and teachers at one place and at low prices.
Hours of research and analysis of the national curriculums of India and other countries have been invested to develop a package of teaching material which is aimed at enhancing the capabilities of teachers. From diagnostic tools to the NCERT solution set, you will find all kinds of educational resources available at very low prices on our website. The material provided is constantly updated to provide you with the most relevant and accurate information. If used correctly, these resources will unquestionably make classroom teaching more effective and help teachers to update and innovate their methods of teaching.
Our goal is to provide all the must-have resources and products to today's teachers and schools. If there is something you are looking for but don't find in our catalogue, please contact us. We will do our best to offer all the latest and greatest resources.
---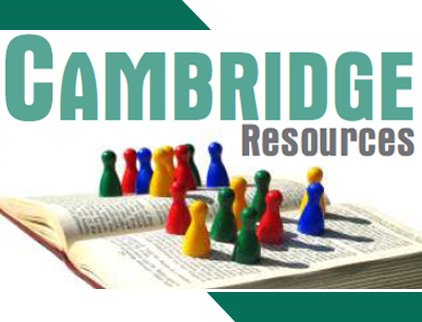 Cambridge
To make teaching more effective and ef icient, our team has developed and compiled a set of all the important resources for teachers of schools that follow the Cambridge education system. It includes curriculum support resources, exam preparation material, syllabus, teaching material, past years' question papers, marking schemes, examiners' reports and answer scripts. Downloading from our website is both cost and time effective.
---
Illustrative Charts
Visual aids can help students to grasp concepts beyond what words can convey. The use of visual aids, specif ically through informative charts, can help to enhance learning in classrooms. We have created a variety of illustrative charts on a number of themes for students of every class. These charts can be downloaded at a minimal price of only Rs.4 per chart and can be printed and reprinted on flex at a price of Rs. 6 per square feet.
We provide high quality charts on a variety of topics for classrooms at a very low cost of only Rs. 4 per chart. These charts sheets can be printed on flex for only Rs. 5-6 per sq. ft. The cost of a 2 ft X 3 ft chart will be as low as Rs. 35-40. The charts cover all topics, classes, and subjects.
Give your school and classroom, a super-visual learning effect through these quality charts!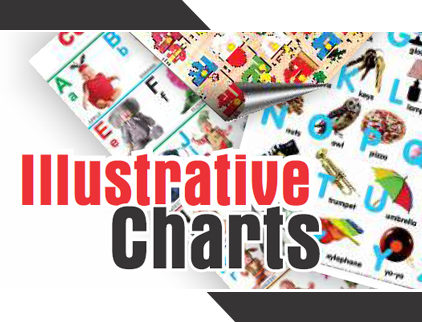 ---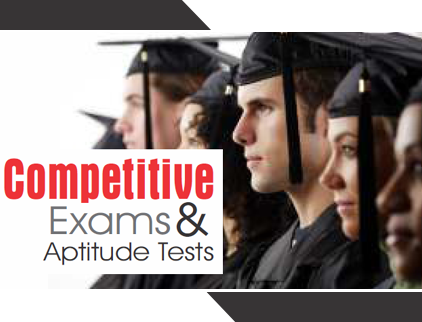 Competitive Exams & Aptitude Tests
Several colleges use scores obtained in competitive examinations and aptitude tests to select students. We have compiled all the necessary study material that is required by students to score well in various examinations such as GRE, TOEFL, SAT, IIT-JEE, PMT and PGT. As a teacher, you can help your students to obtain better scores by making your teaching thorough with the help of the material we provide.
---
SEO Courses
A teacher needs a lot more than just a qualification to face the challenges in the classroom especially in today's competitive job market. After an overwhelming response from across the globe, School of Educators has launched its training division.

We believe that education is a social responsibility and that each stakeholder must be trained to effectively employ his or her skills. We offer series of courses for those who wish to enter the teaching profession as well as for those who wish to continue their professional growth. Our courses are prepared and conducted by highly trained and experienced professionals and are aimed at enhancing the skills of anyone who has a constant interaction with children. These courses are highly recommended for parents, teachers and principals.

We also aim to improve the quality of teaching with the "Train the trainer" approach. We shall train one individual each from an institution as the master trainer who will import the gained knowledge and expertise to their colleagues and improve the quality of teaching-learning in their educational institutions. SOE Training Division has introduced different diploma programs in both online and postal mode.
---
Skills in Mathematics
Mathematics skills are aligned to the National Council of Education Research and Training Syllabus, providing comprehensive coverage of mathematics concepts and applications. 2 sets of question papers for every chapter from Class I to XII are provided. Now finding out what student has understood is very easy. With the help of these skills sets, your students can score 100% marks.
---
Intelligence Diploma in Blooms Texonomy
Diploma programs on multiple intelligences in the classroom and blooms taxonomy is an exclusive training program launched by SNVP College and SOE for preparing experts on the use of multiple intelligences and blooms taxonomy in schools.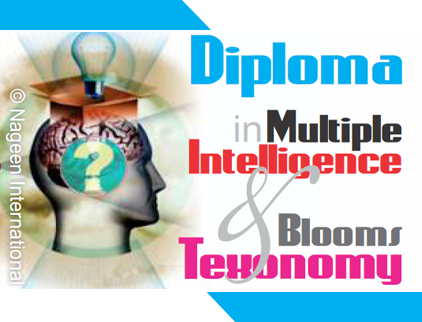 ---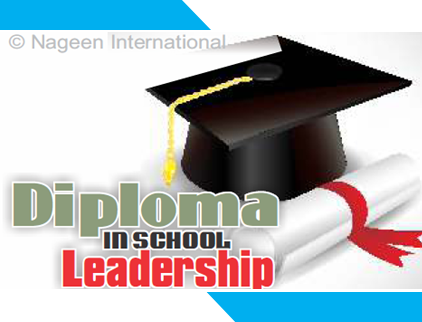 Diploma in School Leadership
Teachers are trained to be teachers but principals are not trained to be principals. This has been the core reason that most of the schools in India, despite having excellent infrastructure and all sought after amenities, are still waiting for an educational leader who can take them to the peaks of progress they have potential for.
---
Diagnostic Assessment
By dividing each topic in a subject into multiple subtopics, the School of Educators team has prepared question papers which help to identify the strengths and weaknesses of a student. As questions are based on each and every concept included in the assigned books, our question papers enable teachers to give detailed feedbacks and help students to ace their examinations. Diagnostic assessments are available for classes 1 to 12 and are highly recommended for students taking the board examinations.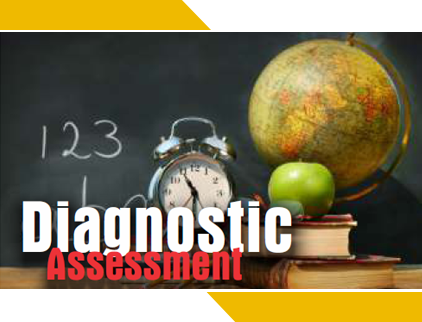 ---
Categories