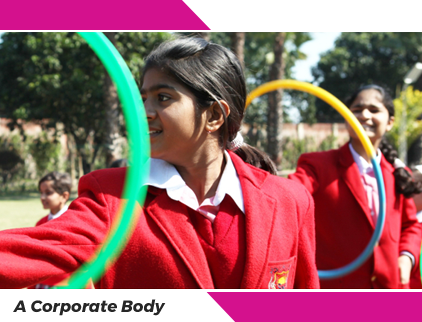 Gateway to success Nageen Group opportunities for lifelong learning
Nageen Group reflects our respect for people, value creation, and our contributions to the society.
Established of Nageen Group in 1965, values have been inspiring us to fulfil our corporate social responsibilities in all we do, to help and to create a high quality of life for all people, and also ensure that the progress should continue within the world community. We face many challenges today, but our commitment remains unchanged, and we continue to take determined steps in future.
We Facilitate our

stake holders

parents

students

teachers

principals

educators

with the best learning opportunities.
We have the ability to deliver great outcome with satisfactory results within proper time with high quality work.
Our School provides the best mix of education and co-curricular activities.
OUR

SCHOOLS
Where Students are Achievers!!!
Teachers Talk's
Great working atmosphere and a good team work is what one expects from an institution.

SNVP is the institution cum family which gives both the things in a proper manner. Working here is a privilege for me. As an educationist I would say that this is one of the finest schools I have come across, focusing on the overall development of a child. With studies, a child is taught the important aspect of life, which is rarely seen in any other school.

Working here is altogether a different experience, teaching and learning simultaneously helped me to grow under the perfect mentors.

Love being the part of SNVP, imparting knowledge to the blooming buds is an awesome feeling.
School is a critical part of preparing the children for the future, and their voices are an essential addition to the national debate on education. At scholastic, Shanti Niketan Vidyapeeth works daily with teachers and SNVP knows that SNVP has powerful ideas on how best to tackle the challenges. Since teachers are the frontline of delivering education in the classroom, the reform movement will not succeed without their active support.

Shanti Niketan Vidyapeeth is a step in ensuring that teacher's voices are a part of this important conversation. Teachers see a need for stronger curriculum that relates to the real world, clear academic standards from grade to grade and reliable data on student learning. Shanti Niketan Vidyapeeth group of schools have such strong curriculum that relates to the real world.
---
Nageen Group is proud to have received some of the most distinguished

awards

certificate

world records
Our diligence in striving for excellence is apparent on a day-to-day basis.